With 150 participants from over 20 countries, we are thrilled to say that our Annual Conference 2022 was a great success!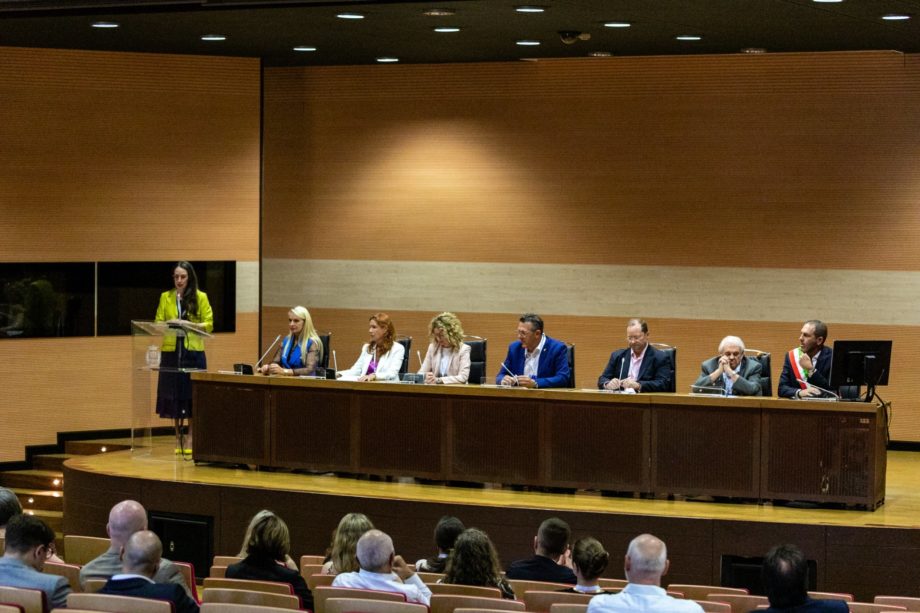 Key Highlights:
The conference began with an institutional welcome featuring a number of distinguished guests, including Italian Defense Undersecretary of State, a representative of European Parliament, a representative of Italian Parliament and representatives of local governmental authorities.
During the following three days, our attendees presented over 40 papers focused on improving intelligence education and training and understanding what is happening in the world and how to best communicate it to decision makers.
We explored a wide range of intelligence-related issues, including learning from intelligence failures, improving cyber analysis, managing strategic intelligence challenges, and opening up the discipline of intelligence.
We were honoured by the presence of two high-level keynote speakers, Maj. Gen. Michelle McGuinness, DIA Deputy Director for Commonwealth Integration, and Josè Casimiro Morgado, Director of European Union Intelligence and Situation Centre.
The conference also featured a student poster competition, spotlight events that let participants explore the limits of our cognition, and a special session dedicated to the work done by study groups set up by IAFIE earlier this year.
Further, we took this opportunity to award a Lifetime Achievement Award to our former President, long-term colleague and member of our advisory board, Bob de Graaff.
Finally, we sought to expose attendees to the special gifts of Treviso by conducting a Visual Arts workshop at a local art museum, providing a panel on the rich history of Treviso and the Veneto region as well as current economic priorities and challenges, and inviting five local winemakers to show off their fine Prosecco and wines at an evening wine tasting event.
Thank you!
We would like to take this opportunity to thank everyone who made this event possible and successful, including the organisers, sponsors, speakers and participants.
Special thanks go to our board member, Sabrina Magris, the President of École Universitaire Internationale, and Randolph H. Pherson, CEO of Globalytica, LLC, Co-Founder and Managing Partner of Pherson Associates and Founding Director of the Forum Foundation for Analytic Excellence, who co-organised the conference. We could not have done it without you!
We also wanted to thank our Gold Sponsor, Recorded Future, and its President, Mr. Stu Solomon.

See you in Copenhagen!
We have already stared preparations for our next Annual Conference that will take place in June 2023 in Copenhagen. Please check our Event page for more information. We look forward to meeting you all in Denmark!
Photo Gallery
Please take a minute to see the photos from the 2023 Annual Conference posted below.